Regalia
3 Results for Regalia
Image depicts five children dressed in regalia.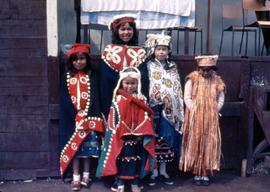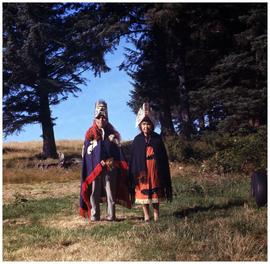 Nuu-chah-nulth], Yuquot, couple in ceremonial dress
Portrait of a man and woman in traditional/ceremonial dress and masks or headdresses. The two are standing outside in a grassy area. They are not identified, but may be Mr. and Mrs. McKay, who are pictured on pages 88-89 of Carter's book &quo...
Anthony Carter