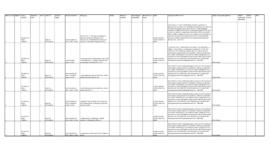 Series consists of the video recordings about, by, or related to the Museum of Anthropology. Video recordings can be found in many collections and fonds in the MOA Archives; the recordings in this General Media collection are those that do not belong to a more specific archival collection, usually because their provenance is not known.
Series divided into the following files:
MOA Presents
Movie Footage
Museum of Anthropology
Native Art and Culture
School Programmes
Television Broadcasts
Archaeology
Exhibits
Native Fishing
Films
MOA Collections
Miscellaneous
See attached pdf document for list of recordings.