Mostrando 3 resultados
Archival description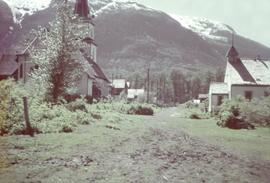 Image of the village of Greenville on the Nass River in British Columbia.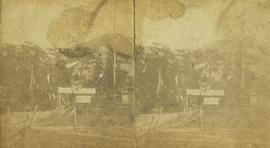 Methodist mission, Laxgalts'ap (Greenville), B. C.
Image depicts a crowd of people standing in front of a building with banners and what appears to be a Chilkat textile in Laxgalts'ap (Greenville), B. C. Printed on the image is the inscription "METHODIST MISSION, GREENVILLE. 16 MILES UP NASS." Printed around the border of the image is the photographer information "S. A. SPENCER, Fort Street, VICTORIA, B. C." Handwritten inscriptions on the verso read "Mission house, Port Simpson" and "No 21".