Showing 3 results
Archival description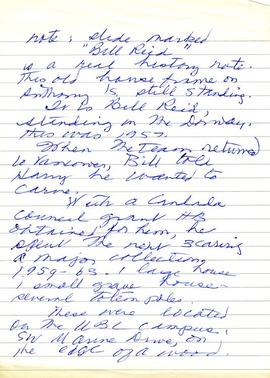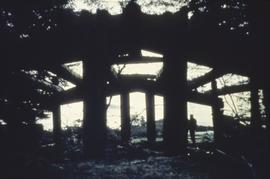 Image of artists Bill Reid standing in the remains of a house on Anthony Island. Reid is at a slight distance from the camera, seen in silhouette standing at either the front or rear of the structure. A note, possibly written by Audrey Hawthorn, accompanies this slide. See item a039485 in this file for this note.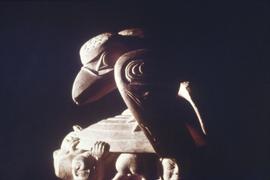 Model, B. Reid, Raven and Clam myth
Image of Bill Reid's small boxwood sculpture "The Raven Discovering Mankind in a Clam Shell," which he completed in 1970. He was later commissioned to make a much larger version of this sculpture for the Museum of Anthropology, which he titled "The Raven and the First Men."