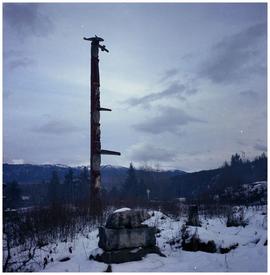 House of Wiiseks/Wiigyet of Gitsegukla Totem Pole
Image of a totem pole in Gitsegukla owned by Gary Hill Sr. of the house of Wiiseks/Wiigyet. The pole was cut down and as of March 2019 there are plans to make another one.
Additional images of this pole are printed on page 122 of Carter's book Abundant Rivers.
Anthony Carter