Mostrando 3 resultados
Archival description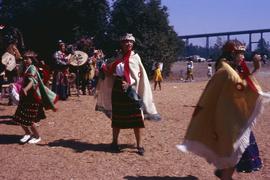 Image depicts several women and children dancing outdoors. Others play drums in the background.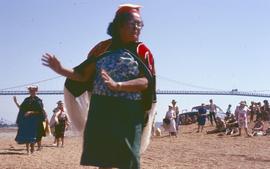 Image depicts a woman wearing wearing a mix of western clothing and regalia dancing outdoors. Several other woman can be seen dancing behind her. Spectators watch the dance as well.
Image depicts a man dancing outdoors. He wears swim trunks and regalia and is accompanied by two male drummers standing behind him. Spectators stand in the background.