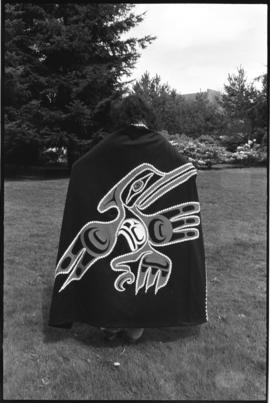 3-3-09-3-09-A-3-09-A-06-a020791
Item
15 April 1985
Item is a b&w negative of a photograph of people after log has been moved into the old UBC carving shed.
Three photos of button blanket are possibly one that Dorothy Grant was making—three images that follow may be her and Doreen Jensen (Gitxsan carver) on the right. I don't remember who they are talking to.
Geographic Location: all photos at area around the old UBC Carving Shed