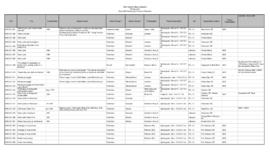 Early MOA activities and curatorial research
Subseries consists mainly of photographs collected by MOA for curatorial research, as well as some photographs documenting MOA activities and/or people. Photographs in this subseries were collected in 1976 or earlier. Subject matter of the photographs includes Northwest Coast material culture, people, and geography; MOA history; MOA events; UBC Totem Park; and, a smaller number of non-Northwest Coast cultures.
See attached pdf document for photograph list.