Showing 3 results
Archival description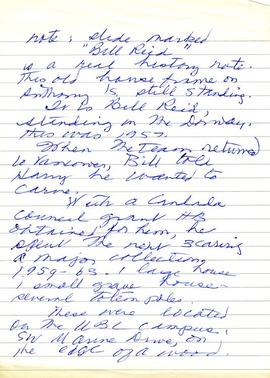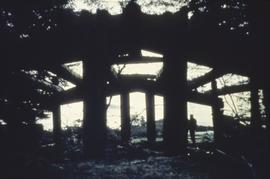 Image of artist Bill Reid standing in the remains of a house on Anthony Island. Reid is at a slight distance from the camera, seen in silhouette standing at either the front or rear of the structure. A note, possibly written by Audrey Hawthorn, accompanies this slide. See item a039485 in this file for this note.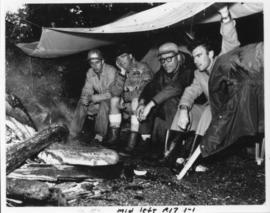 1-5-2 (27.2)-a035183-1
Item
1957
Image of Wilson Duff, Harry Hawthorn, Bill Reid and John Smyly under a shelter on Skunnggwaii llanas (Anthony Island). The image was taken during the Ninstints expedition to retrieve 11 totem poles from the area.